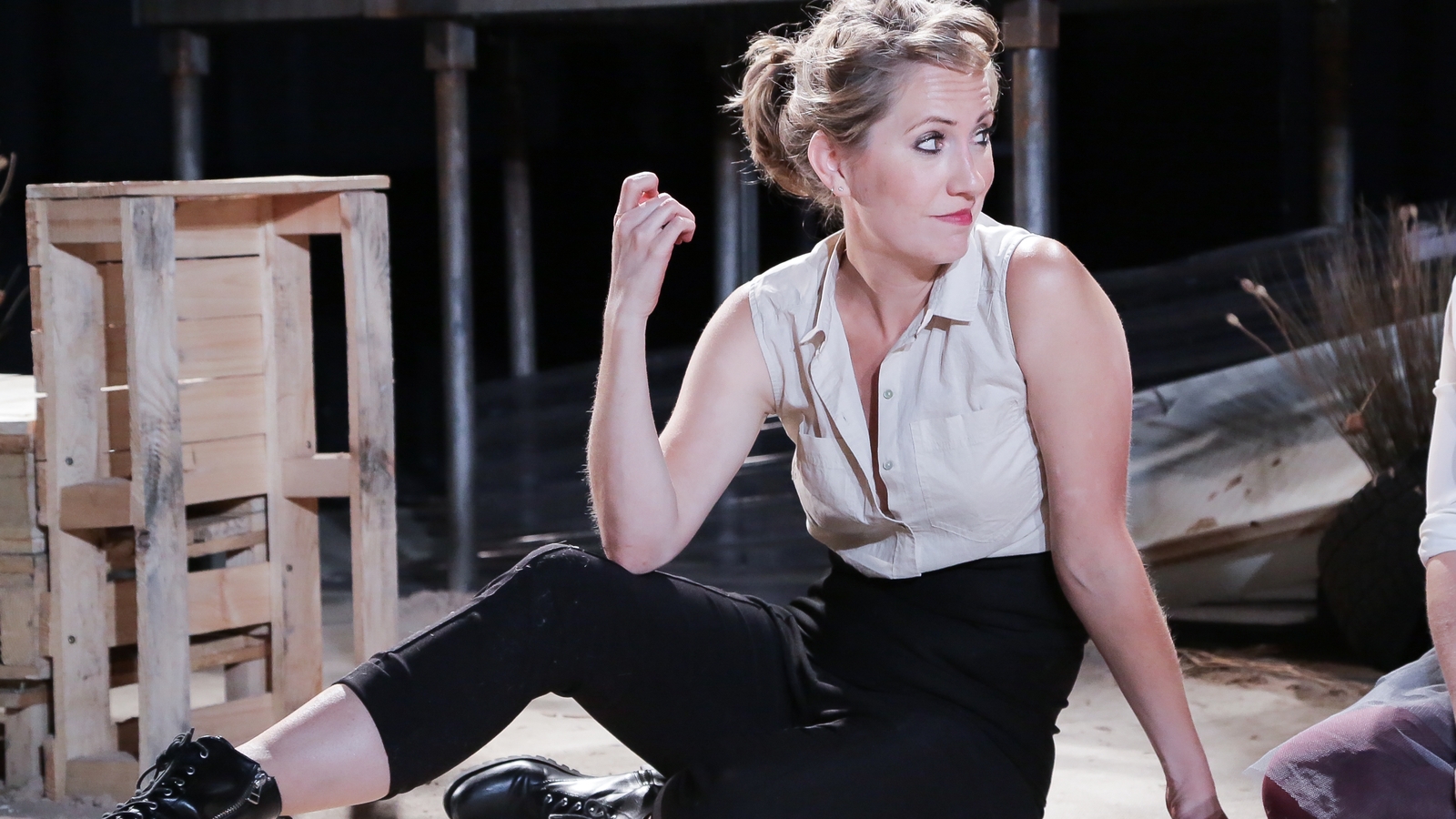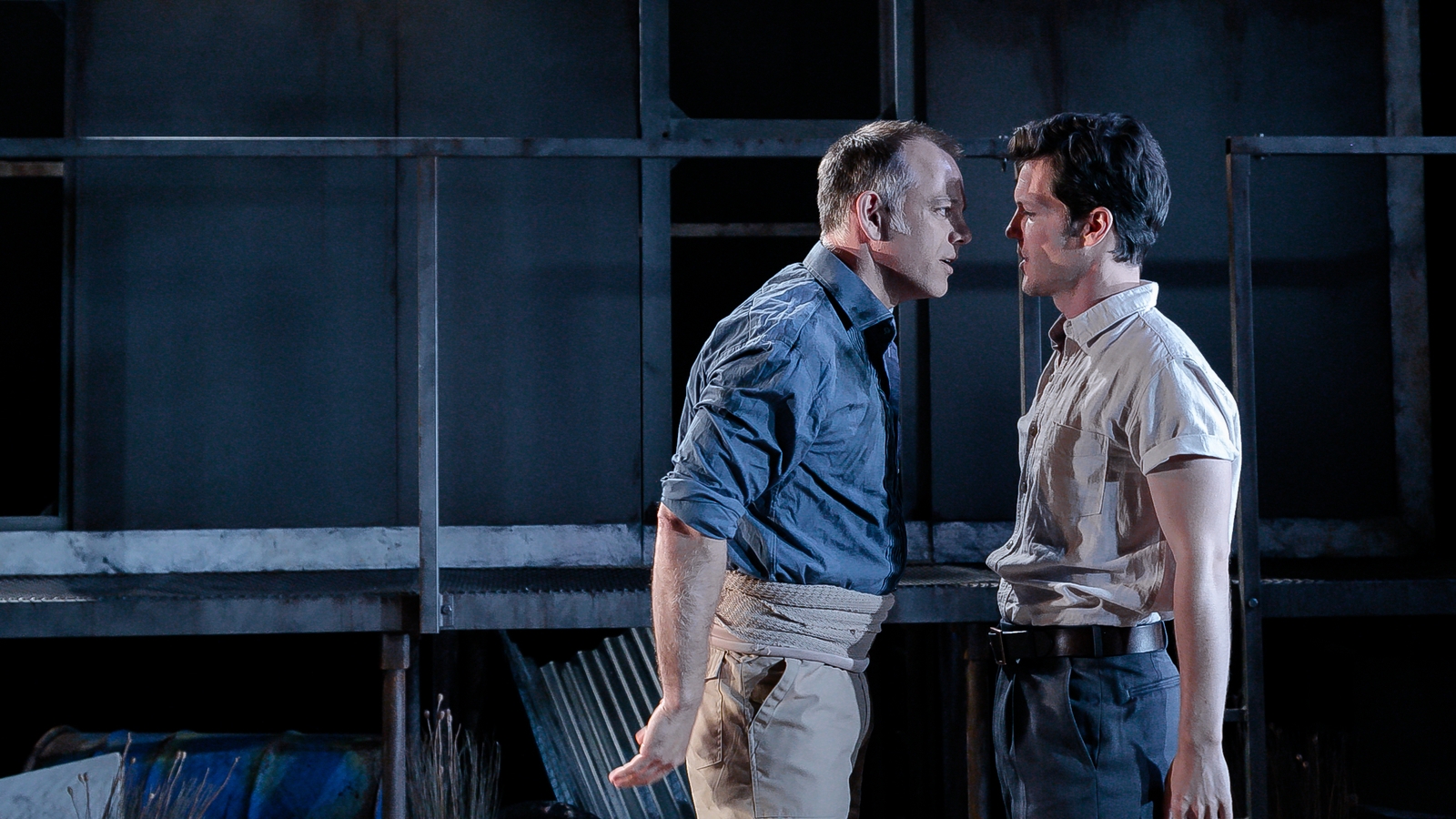 Carmen
BIZET
New orchestration by Harry Blake
New English version by Robin Norton-Hale
OBSESSION. CONTROL. FREEDOM.
Carmen captivates and provokes, disturbing the composure of everyone she encounters. Sparks fly when she meets José, but as her passion cools, his turns to obsession. Unable to control his feelings or the woman who inspired them, he descends into violence. But Carmen will not give up her freedom for anyone.
This tantalising new production takes place in a torrid South American landscape of dust and concrete, where small-town boredom and machismo can turn nasty.
Bizet's powerful melodies are orchestrated for a quartet of strings, woodwind and percussion by composer Harry Blake (OperaUpClose's La Traviata and Don Giovanni).

★★★★ The Observer
★★★★ Independent
★★★★ Evening Standard
★★★★ Time Out
★★★★ City AM
★★★★ The Stage
★★★★ WhatsOnStage
★★★★ Sunday Express
★★★★★ Fringe Opera
Read Carmen's reviews here.
ARTISTIC TEAM
Director & Librettist Robin Norton-Hale
Orchestration by Harry Blake
Musical Director Berrak Dyer
Assistant Musical Director Juliane Gallant
Set and Costume Designer Christopher Hone
Costume Supervisor Alex Papachristou
Lighting Designer Joshua Pharo
 
The two weeks of Carmen Research and Development rehearsals in April 2015 were generously supported by Arts Council England.
Kickstarter Donors

Joanne, Phil, Caroline Anderson, Alicia Arce, Bill Banks-Jones, Steve Barfield, Jeanette Baxter, Harriet Bazley, David Bull, Charith Cabraal, Alon Caspi, Julia Coggins, Rob Collinge, Christopher Cramer, Jeanette Dormer, Jane Earl, Joaquin Fenix, Steve Flook, Sue Foley, Tim Foxon, John Frazer, Somil Goyal, Richard Hale, Joff Henley, Akiko Hickey, Susan Holdham, Rosie Hytner, Pauline Irving, Anthony Joseph, Patrick Kilgarriff, Jenny Kingsley, Sarah Labram, Noel Lake, Siegi Mandelbaum, Tom Mannion, Anna Matthews, Tina Maxwell, Tom Maxwell, Bob McDonald, Peter Michael, David and Michelle Millington, Roger & Jane Mountford, David Nissan, Tim Orchard, Marjorie Ouvry, Amanda Michael Parri-Hughes Prendergast, Frances Randle, Chris Richardson, Lorraine Rogerson, Georgia Serghiou, Penny Sexton, Michael Smith, Sue Summers, Tim Steer, Mary-Ann Tarver, James Thackray, Richard Tyndall, David Viana, Yohanna Weber, John Wilkie, Nigel Williams, Ryan Duncan Wilson, Jude Wheway, Steve Whitelegg, Fay Wrixon